NCFE CACHE Level 2 Certificate in Counselling Skills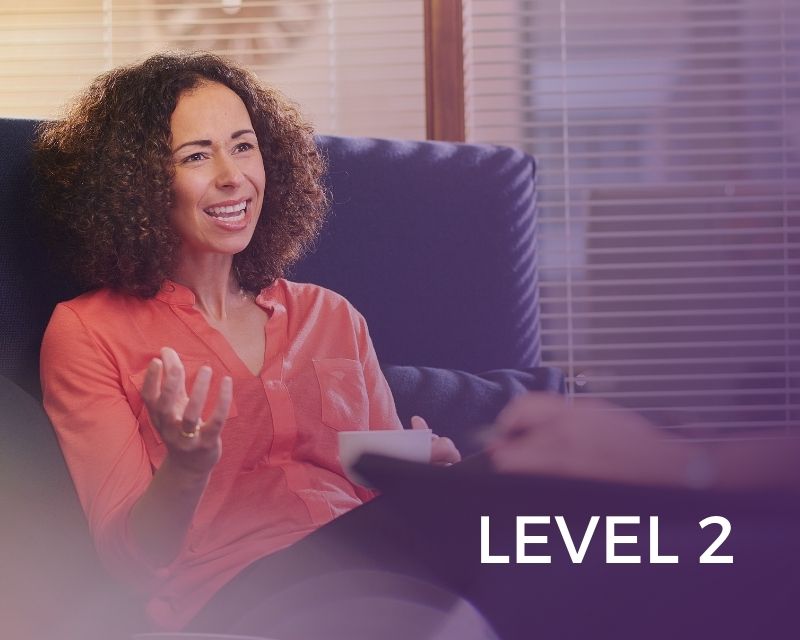 NCFE CACHE Level 2 Certificate in Counselling Skills
Recognised Certificate

All courses include a certificate

24/7 Access

Learn anywhere, anytime

Tutor Support

To help you complete the course

Access all year

Access for a year after purchase
Overview Many people find it helpful to seek counselling at some point in their lives, and a counsellor can provide support for people in all sorts of situations. If you're interested in supporting people to improve their personal well-being, this course will provide you with the correct understanding, knowledge and skills to do that. With this Certificate in Counselling Skills you'll learn about core skills and how to use them in a counselling relationship. You will also be taught about counselling theory and the ethical framework that informs how counsellors use their skills. Course Content Describe how core counselling skills can be used in a counselling relationship and in other helping activities Describe how counselling theory underpins the use of counselling skills Describe how the ethical framework informs own use of counselling skills. Describe how to develop skills and qualities in the future How you will be assessed There are no exams, all courses require you to complete assessment questions based on the knowledge you have gained from the units, at your own pace. What is NCFE? NCFE is a national, educational awarding organisation that designs, develops, and certifies diverse, recognised qualifications and awards, including for distance learning courses. It is a registered educational charity that has been dedicated to learning for over 150 years.  Showcase to employers that you have gained a recognised and regulated qualification in your specific sector Last year alone, over a quarter of a million learners chose to learn via NCFE CACHE Build the foundations to improve your job prospects
Many people find it helpful to seek counselling at some point in their lives, and a counsellor can provide support for people in all sorts of situations. If you're interested in supporting people to improve their personal well-being, this course will provide you with the correct understanding, knowledge and skills to do that. With this Certificate in Counselling Skills you'll learn about core skills and how to use them in a counselling relationship. You will also be taught about counselling theory and the ethical framework that informs how counsellors use their skills.
Describe how core counselling skills can be used in a counselling relationship and in other helping activities
Describe how counselling theory underpins the use of counselling skills
Describe how the ethical framework informs own use of counselling skills.
Describe how to develop skills and qualities in the future
There are no exams, all courses require you to complete assessment questions based on the knowledge you have gained from the units, at your own pace.
NCFE is a national, educational awarding organisation that designs, develops, and certifies diverse, recognised qualifications and awards, including for distance learning courses. It is a registered educational charity that has been dedicated to learning for over 150 years. 
Showcase to employers that you have gained a recognised and regulated qualification in your specific sector
Last year alone, over a quarter of a million learners chose to learn via NCFE CACHE
Build the foundations to improve your job prospects