NCFE Level 2 Certificate in Understanding Climate Change and Environmental Awareness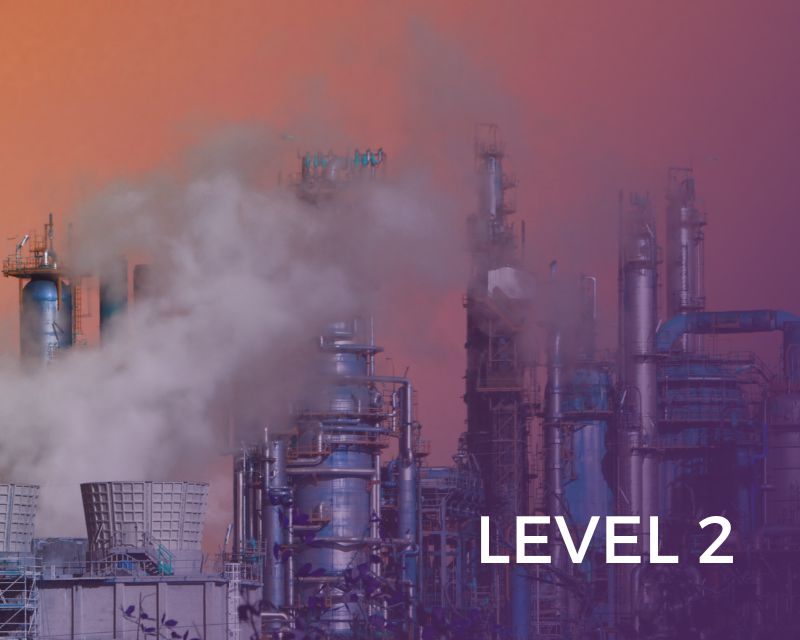 NCFE Level 2 Certificate in Understanding Climate Change and Environmental Awareness
Recognised Certificate

All courses include a certificate

24/7 Access

Learn anywhere, anytime

Tutor Support

To help you complete the course

Access all year

Access for a year after purchase
Overview This fully online, 7-week, Level 2 Climate Change course will teach you all about the principles of climate change - providing an overview of the principles of sustainable development, communities and energy management, and the social responsibility of businesses in relation to sustainability; so you can drive positive change and become 'greener' in the workplace and at home.  The environment is currently facing the biggest challenge it has ever seen. Everyone has the power to make a difference and create a more sustainable future for the next generation. You will learn about the impact of pollution, the barriers to a sustainable future and how to challenge these barriers. The qualification also covers the advantages of renewable energy and how to reduce energy consumption and carbon footprints for a better world. Course Content This course is split into 3 units: Understand climate change, sustainability and environmental protection: In this learners, you will develop an understanding of climate change, sustainability and environmental protection. Understand industry and the environment: This unit allows you to develop an understanding of the roles that business and industry play in protecting the environment. Understand resource efficiency and waste management:  This unit will help you develop an understanding of how to reduce environmental impact by more efficient use of resources. Career Progression By completing the Level 2 Course in Understanding Climate Change And Environmental Awareness, you can become more aware of the issues surrounding climate change and the environment. This course would be ideal for those who are interested in a career such as; Environmental Consultant (£23,000 to £43,000) Agricultural Inspector (£23,000 to £50,000) Hydrologist (£22,500 to £46,000) *(Salary information taken from the National Careers Service) How you will be assessed There are no exams, all courses require you to complete assessment questions based on the knowledge you have gained from the units, at your own pace. What is NCFE? NCFE is a national, educational awarding organisation that designs, develops, and certifies diverse, recognised qualifications and awards, including for distance learning courses. It is a registered educational charity that has been dedicated to learning for over 150 years.  Showcase to employers that you have gained a recognised and regulated qualification in your specific sector Last year alone, over a quarter of a million learners chose to learn via NCFE CACHE Build the foundations to improve your job prospects
This fully online, 7-week, Level 2 Climate Change course will teach you all about the principles of climate change - providing an overview of the principles of sustainable development, communities and energy management, and the social responsibility of businesses in relation to sustainability; so you can drive positive change and become 'greener' in the workplace and at home. 
The environment is currently facing the biggest challenge it has ever seen. Everyone has the power to make a difference and create a more sustainable future for the next generation. You will learn about the impact of pollution, the barriers to a sustainable future and how to challenge these barriers. The qualification also covers the advantages of renewable energy and how to reduce energy consumption and carbon footprints for a better world.
This course is split into 3 units:
Understand climate change, sustainability and environmental protection:
In this learners, you will develop an understanding of climate change, sustainability and environmental protection.
Understand industry and the environment:
This unit allows you to develop an understanding of the roles that business and industry play in protecting the environment.
Understand resource efficiency and waste management:
 This unit will help you develop an understanding of how to reduce environmental impact by more efficient use of resources.
By completing the Level 2 Course in Understanding Climate Change And Environmental Awareness, you can become more aware of the issues surrounding climate change and the environment. This course would be ideal for those who are interested in a career such as;

Environmental Consultant (£23,000 to £43,000)
Agricultural Inspector (£23,000 to £50,000)
Hydrologist (£22,500 to £46,000)
*(Salary information taken from the National Careers Service)
There are no exams, all courses require you to complete assessment questions based on the knowledge you have gained from the units, at your own pace.
NCFE is a national, educational awarding organisation that designs, develops, and certifies diverse, recognised qualifications and awards, including for distance learning courses. It is a registered educational charity that has been dedicated to learning for over 150 years. 
Showcase to employers that you have gained a recognised and regulated qualification in your specific sector
Last year alone, over a quarter of a million learners chose to learn via NCFE CACHE
Build the foundations to improve your job prospects