NCFE Cache Level 2 Certificate in Understanding Domestic Abuse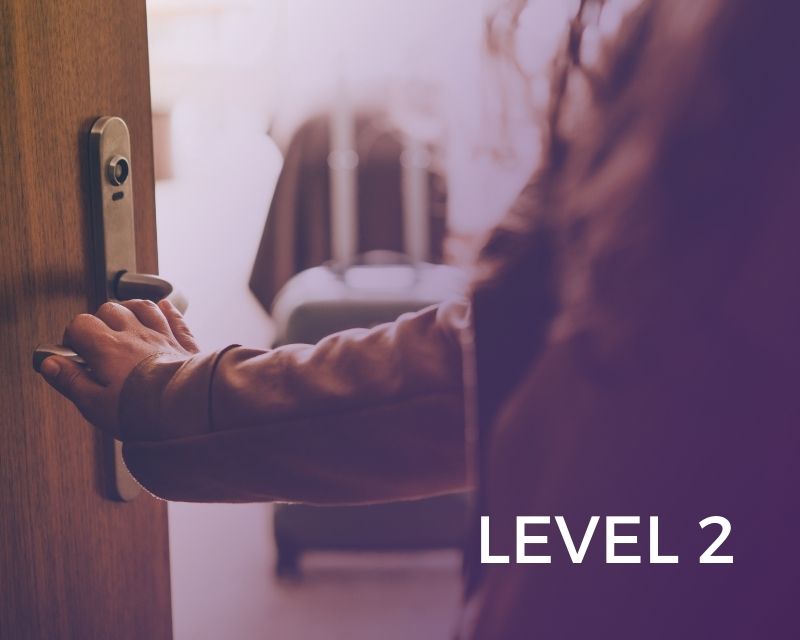 NCFE Cache Level 2 Certificate in Understanding Domestic Abuse
Recognised Certificate

All courses include a certificate

24/7 Access

Learn anywhere, anytime

Tutor Support

To help you complete the course

Access all year

Access for a year after purchase
Overview The annual Crime Survey estimates that almost 2.5 Million adults experience domestic abuse each year. In addition, one in five children witness or experience domestic abuse in their childhood. Although it is often an under reported crime, with most cases of domestic abuse kept hidden. The new Domestic Abuse Act 2021 makes prosecuting domestic abuse more straightforward, and offers more protection to those who are being abused, but cases still need to be identified and responses need to be effective. This level 2 domestic violence course is for anyone who has a responsibility to respond to domestic abuse or support those experiencing domestic abuse. This includes employers, teachers, health and social care workers and anyone involved in safeguarding vulnerable adults, children or young people. Course Content Understand domestic abuse (including domestic violence) Understand the signs and risk factors associated with domestic abuse Understand the impact of domestic abuse Understand policy, response, and intervention in relation to domestic abuse Career Progression If you chose to complete this Level 2 course in the Understanding of Domestic Abuse, you can become familiarised with the response and/or support to those who have been domestically abused. This qualification can lead to careers as a; Social Worker (£24,000 to £40,000) Child Protection Officer (£25,000 to £40,000) Youth Worker (£18,000 to £33,000) How you will be assessed There are no exams, all courses require you to complete assessment questions based on the knowledge you have gained from the units, at your own pace. What is NCFE? NCFE is a national, educational awarding organisation that designs, develops, and certifies diverse, recognised qualifications and awards, including for distance learning courses. It is a registered educational charity that has been dedicated to learning for over 150 years.  Showcase to employers that you have gained a recognised and regulated qualification in your specific sector Last year alone, over a quarter of a million learners chose to learn via NCFE CACHE Build the foundations to improve your job prospects
The annual Crime Survey estimates that almost 2.5 Million adults experience domestic abuse each year. In addition, one in five children witness or experience domestic abuse in their childhood. Although it is often an under reported crime, with most cases of domestic abuse kept hidden. The new Domestic Abuse Act 2021 makes prosecuting domestic abuse more straightforward, and offers more protection to those who are being abused, but cases still need to be identified and responses need to be effective. This level 2 domestic violence course is for anyone who has a responsibility to respond to domestic abuse or support those experiencing domestic abuse. This includes employers, teachers, health and social care workers and anyone involved in safeguarding vulnerable adults, children or young people.
Understand domestic abuse (including domestic violence)
Understand the signs and risk factors associated with domestic abuse
Understand the impact of domestic abuse
Understand policy, response, and intervention in relation to domestic abuse
If you chose to complete this Level 2 course in the Understanding of Domestic Abuse, you can become familiarised with the response and/or support to those who have been domestically abused. This qualification can lead to careers as a;
Social Worker (£24,000 to £40,000)
Child Protection Officer (£25,000 to £40,000)
Youth Worker (£18,000 to £33,000)
There are no exams, all courses require you to complete assessment questions based on the knowledge you have gained from the units, at your own pace.
NCFE is a national, educational awarding organisation that designs, develops, and certifies diverse, recognised qualifications and awards, including for distance learning courses. It is a registered educational charity that has been dedicated to learning for over 150 years. 
Showcase to employers that you have gained a recognised and regulated qualification in your specific sector
Last year alone, over a quarter of a million learners chose to learn via NCFE CACHE
Build the foundations to improve your job prospects