NCFE Level 2 Certificate in Principles of Business Administration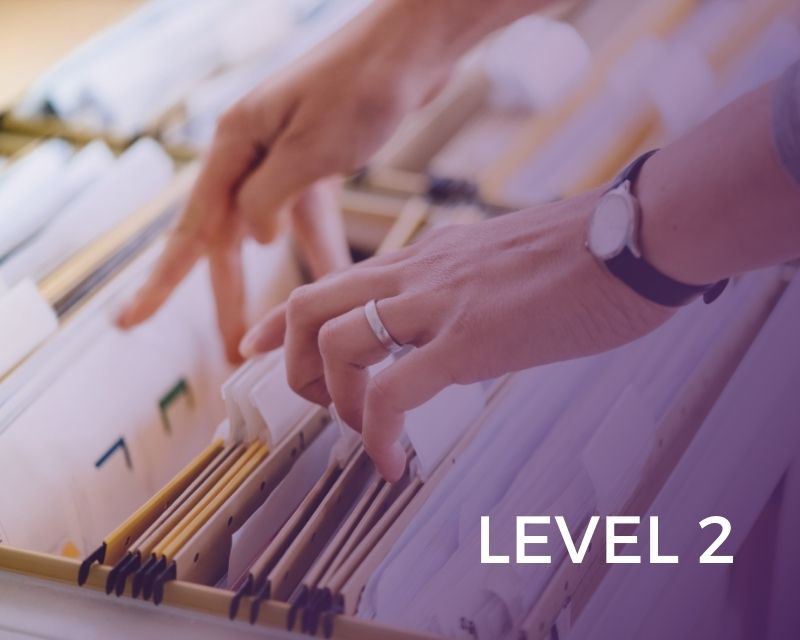 NCFE Level 2 Certificate in Principles of Business Administration
Recognised Certificate

All courses include a certificate

24/7 Access

Learn anywhere, anytime

Tutor Support

To help you complete the course

Access all year

Access for a year after purchase
Overview This level 2 Business Administration course gives you the knowledge to work in a range of different environments in a business admin role. Whether you would like to brush up on your skills or pick up some new ones, this course will give you the knowledge you need to provide high-quality support to the business you work for. This fully online qualification will help you develop your knowledge of important administrative support tasks, including how to prepare and distribute business documents and how to manage diary systems and financing systems. Course Content This course is divided into the following units: Develop understanding of basic administration concepts and practices Review essential knowledge for daily and more complex administration tasks Learn business and administration national occupational standards Career Progression This Level 2 course in the Principles of Business Administration can help with professional development and could lead to careers specialising in Business Admin. This is especially useful for careers like;  School Business Manager (£25,000 to £55,000)  Business Project Manager (£22,000 to £70,000)  Sales Administrator (£17,000 to £28,000)  *(Salary information taken from the National Careers Service) How you will be assessed There are no exams, all courses require you to complete assessment questions based on the knowledge you have gained from the units, at your own pace. What is NCFE? NCFE is a national, educational awarding organisation that designs, develops, and certifies diverse, recognised qualifications and awards, including for distance learning courses. It is a registered educational charity that has been dedicated to learning for over 150 years.  Showcase to employers that you have gained a recognised and regulated qualification in your specific sector Last year alone, over a quarter of a million learners chose to learn via NCFE CACHE Build the foundations to improve your job prospects
This level 2 Business Administration course gives you the knowledge to work in a range of different environments in a business admin role. Whether you would like to brush up on your skills or pick up some new ones, this course will give you the knowledge you need to provide high-quality support to the business you work for. This fully online qualification will help you develop your knowledge of important administrative support tasks, including how to prepare and distribute business documents and how to manage diary systems and financing systems.
This course is divided into the following units:
Develop understanding of basic administration concepts and practices
Review essential knowledge for daily and more complex administration tasks
Learn business and administration national occupational standards
This Level 2 course in the Principles of Business Administration can help with professional development and could lead to careers specialising in Business Admin. This is especially useful for careers like; 
School Business Manager (£25,000 to £55,000)

 

Business Project Manager (£22,000 to £70,000)

 

Sales Administrator (£17,000 to £28,000)

 
*(Salary information taken from the National Careers Service)
There are no exams, all courses require you to complete assessment questions based on the knowledge you have gained from the units, at your own pace.
NCFE is a national, educational awarding organisation that designs, develops, and certifies diverse, recognised qualifications and awards, including for distance learning courses. It is a registered educational charity that has been dedicated to learning for over 150 years. 
Showcase to employers that you have gained a recognised and regulated qualification in your specific sector
Last year alone, over a quarter of a million learners chose to learn via NCFE CACHE
Build the foundations to improve your job prospects